ZU GAST BEI JUST MEdientechnik

vom 15.02.24 - 16.02.24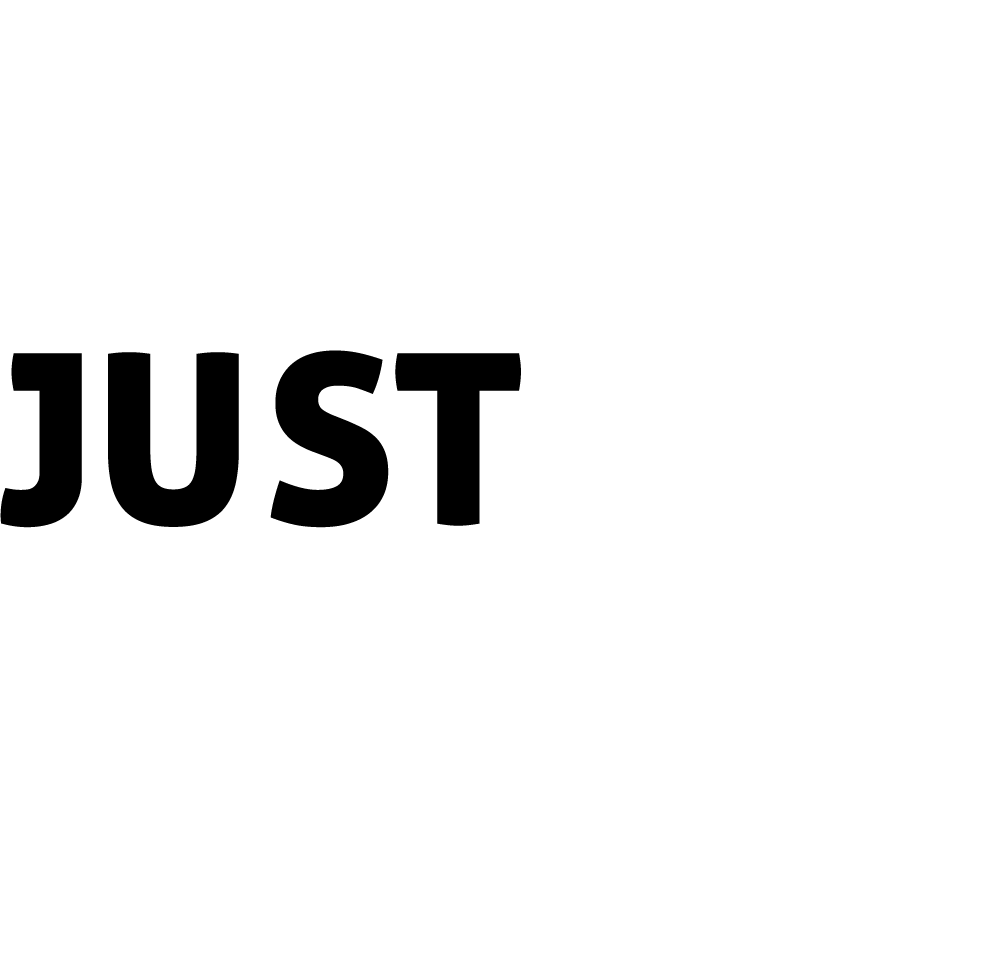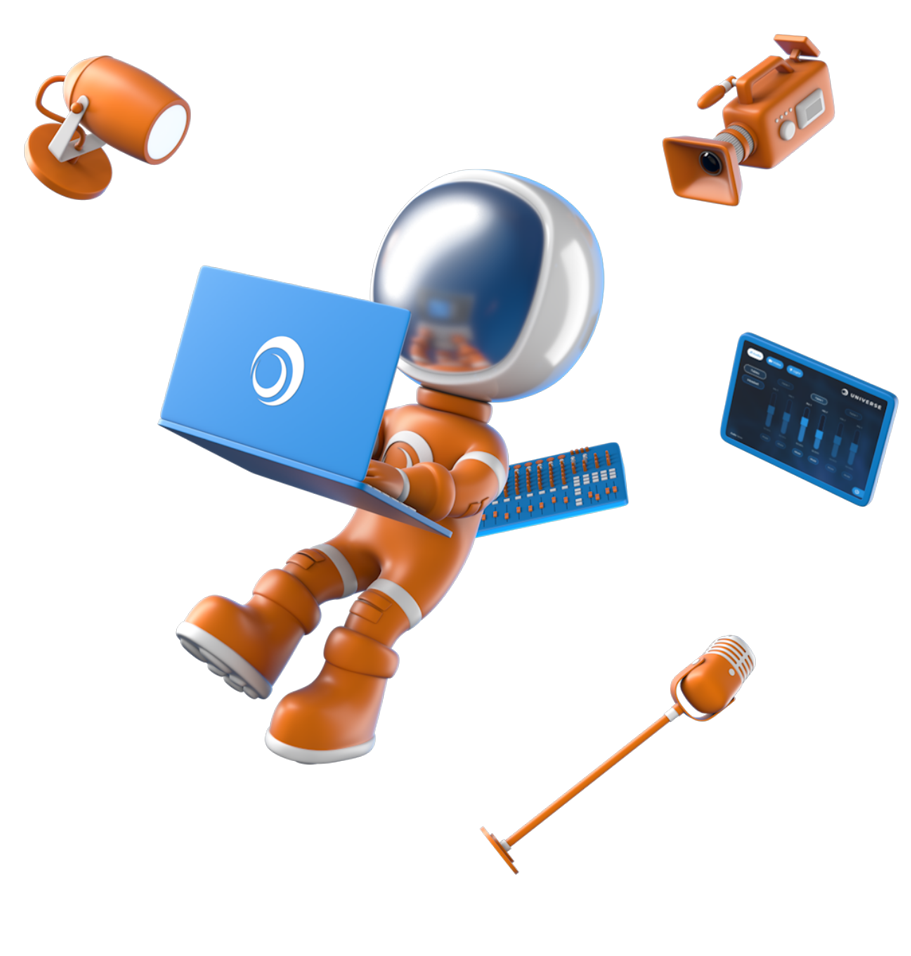 Der beste Weg, UNIVERSE kennenzulernen, ist es selbst auszuprobieren.
Wir möchten Dir, in verschiedenen Workshops, UNIVERSE näher bringen. Was ist UNIVERSE? Welche Herausforderungen löst es?
Neben den Grundlegenden Funktionen und dem Workflow, rund um den Projektaufbau, geben wir Dir Einblicke in Projektbeispiele aus der Praxis. Wir werfen einen Blick auf die verschiedenen Protokolle und erstellen gemeinsam erste Projekte. Und natürlich könnt ihr UNIVERSE selbst live testen.
Hast Du Lust dabei zu sein? Dann melde dich an.
UNIVERSE @ JUST Medientechnik GmbH
Zusammen mit der JUST Medientechnik GmbH veranstalten wir die UNIVERSE Experience Days. Am Donnerstag den 15.02. sowie Freitag den 16.02. stellen wir euch in verschiedenen Themenblöcken und Workshops UNIVERSE vor. Dabei wollen wir natürlich auch gezielt auf eure Bedürfnisse eingehen. Wir wollen eine Mischung aus Unternehmer, Fachplaner, Operator und Programmierer erreichen und gemeinsam UNIVERSE entsprechend euren Anforderungen Kennenlernen. Unser Ziel ist es, euch UNIVERSE für euren Arbeitsalltag und Workflow näher zu bringen. Dafür stellt JUST auch entsprechende Geräte aus dem Vermietpark zur Verfügung.
Das Programm ist an beiden Tagen identisch. Wir wollen die Schwerpunkte jedoch  entsprechend der Teilnehmer vertiefen.
Daher werden wir die Anmeldung zweistufig gestalten:
1. Mit der Anmeldung über das Formular reservieren wir euch einen Platz an dem von euch gewählten Tag.
2. Mit der Reservierungsbestätigung senden wir euch einen Zahlungslink für einen Pfand. Das Pfand bekommt ihr nach Teilnahme rückerstattet.
Dieser Prozess ermöglicht uns Planungssicherheit und schafft ein homogenes Teilnehmerfeld.
Weitere Informationen folgen in deiner Reservierungsbestätigung
ANMELDUNG UNIVERSE EXPERIENCE DAYS BERLIN
@JUST Medientechnik GmbH
JUST Medientechnik GmbH
RENTAL + SYSTEMS
Mit 15 Jahren Erfahrung im Bereich Medientechnik unterstützen wir mit Mietmaterial, Planung, Beratung als auch mobilen Systemen für Screen Management, Image Processing, Playout und Mediennetzwerken die Branche.
Zu unseren Partnern zählen Technische Dienstleister, Planungsagenturen, Filmproduktionen und öffentliche Auftraggeber.
Mit unserem innovativen Softwarebaukasten und einer ganzheitlichen Betrachtung, entwickeln wir gemeinsam mit unseren Partner und Kunden Lösungen, zur Steuerung und Automatisierung vernetzter Systeme in der AV Welt.
Dabei schaffen wir flexible und skalierbare Konzepte für das Zusammenspiel von Hard- und Software sowie deren Automatisierung und Steuerung.
Get into UNIVERSE in less than 2 minutes. 
A Basic Interface Tutorial.
TIP OF THE DAY – AUTO NAMING
How to Auto name a button to be more flexible and faster within your daily workflow.
TIP OF THE DAY- SHORTCUTS
Here we can see how to create a shortcut to use keyboard input to trigger a button.
THE CONTROLS – INTRODUCTION
Lets have a look at the Controls that UNIVERSE comes with!
In this video we have a closer look at the Button Control in UNIVERSE.
FOLGE UNS UND VERNETZE DICH
Tritt unserer Facebook-Gruppe bei und erhalte von unserem Entwicklerteam alle Neuigkeiten, Updates und schnelles Feedback zu deinen Fragen. Entdecke interessante Projekte oder teile deine eigenen, um andere zu inspirieren. Solltest du Hilfe bei der Einrichtung eines Projekts benötigen oder nach einer speziellen Lösung suchen, kontaktiere den UNIVERSE-Support. Wir helfen dir gerne weiter!