UNIVERSE FOR YOUR AV PROJECT
UNIVERSE enables a wide range of possibilities and uses. Find out why you should choose UNIVERSE.
WHY UNIVERSE IS THE PERFECT CHOICE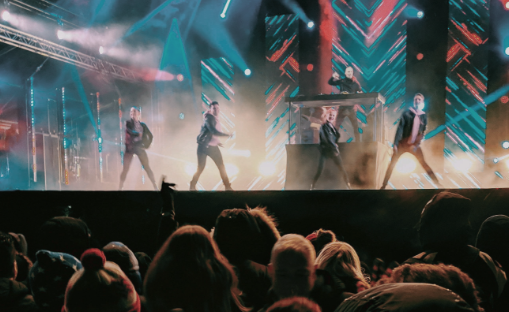 UNIVERSE ADAPTS TO YOUR WISHES
UNIVERSE is a cost-efficient control solution for all kinds of AV applications. With the different versions, we offer licenses for every environment.
UNIVERSE adapts to your needs. If you want to change a Logo or add more functionality you can do that easily by yourself.
With custom­izable controls, UNIVERSE conforms to your customer's CD guidelines and is even accessible on every device with a web browser.
UNIVERSE was developed to quickly adapt to new circumstances. And that is why it grows in its possibilities from day to day. We are working hard to make UNIVERSE even more user-friendly and to retrofit features. In doing so, we are guided by developments in the market as well as customer requirements. Several times a year we publish a new software version with exciting innovations, revised usability and new devices.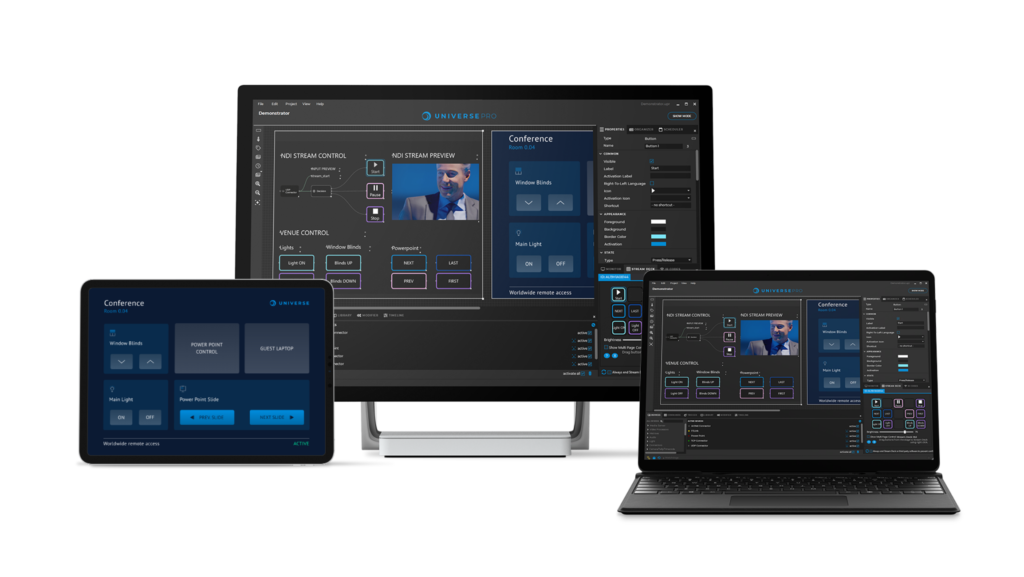 This is why UNIVERSE is the perfect solution for all your av challenges in your daily business.
DOWNLOAD and try for FREE
WHAT MAKES UNIVERSE ESSENTIAL FOR YOU
Find our arguments for you and your business why you should use UNIVERSE in your next project. Just choose your profession and we will show you the benefits UNIVERSE brings you.
AV TECH SERVICE PROVIDER
SYSTEMS INTEGRATOR
EXHIBIT CONSTRUCTOR
AV OPERATOR
VENUES
AV TECH SERVICE PROVIDER
UNIVERSE offers an intuitive operating concept that is quick and easy to use without prior programming knowledge.​
UNIVERSE will adapt to your needs. Devices that are not yet natively supported can be integrated cost-effectively by our developer team.
UNIVERSE has the largest library of supported devices, so no detailed knowledge of devices and protocols is required.
UNIVERSE allows simultaneous control of multiple devices, making it a central interface that can be operated by a single operator. UNIVERSE is a highly cost-efficient tool for any kind of AV installation or show.
UNIVERSE offers fast and reliable support. Just get in touch with our support team and we are glad to help you out.
SYSTEMS INTEGRATOR
EXHIBIT CONSTRUCTOR
AV OPERATOR
VENUES