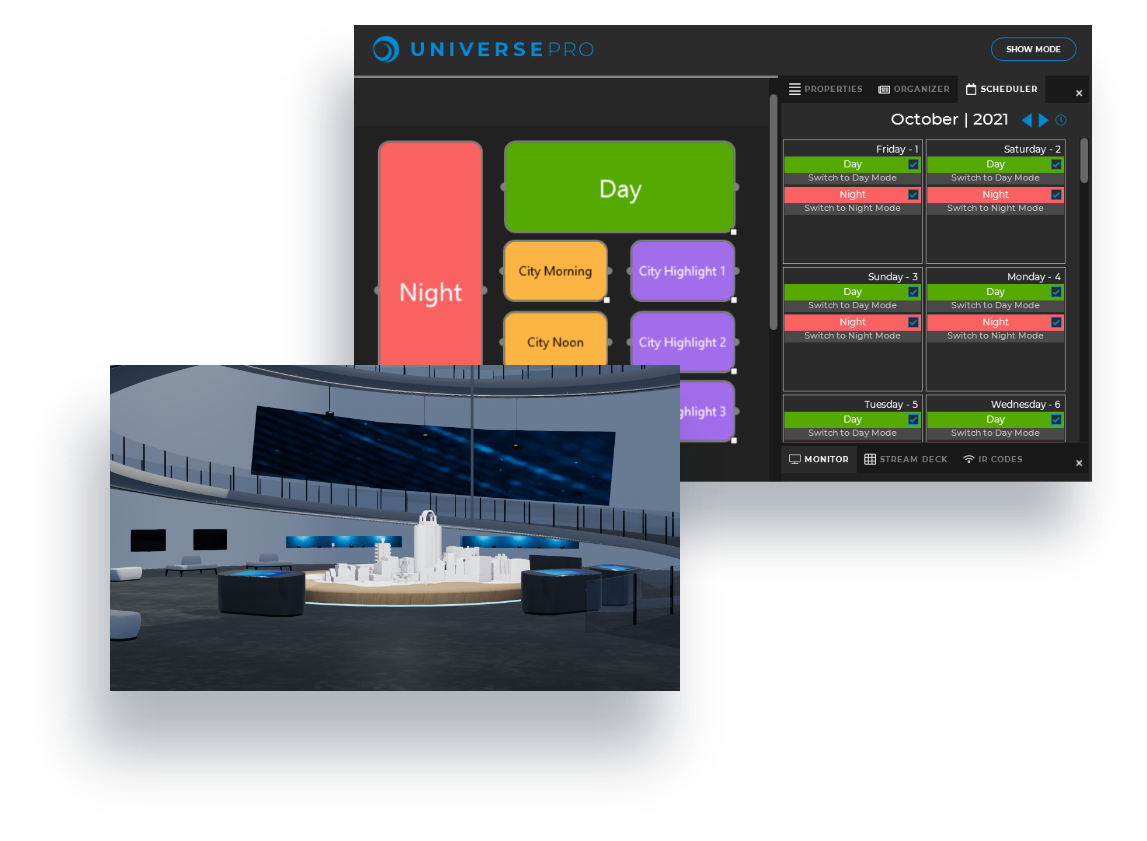 The simple and flexible node-based programming system makes UNIVERSE intuitive to handle. Timeline and logic blocks help to tackle more advanced challenges. If your project becomes even more complex, use variables and custom scripting to reach your goals.
UNIVERSE replaces individual software UI solutions. Thanks to its graphical flexibility UNIVERSE interfaces can be customized to fit every CD guideline. Kiosk Showmode and WebInterface also allow the use in visitor areas and on mobile devices.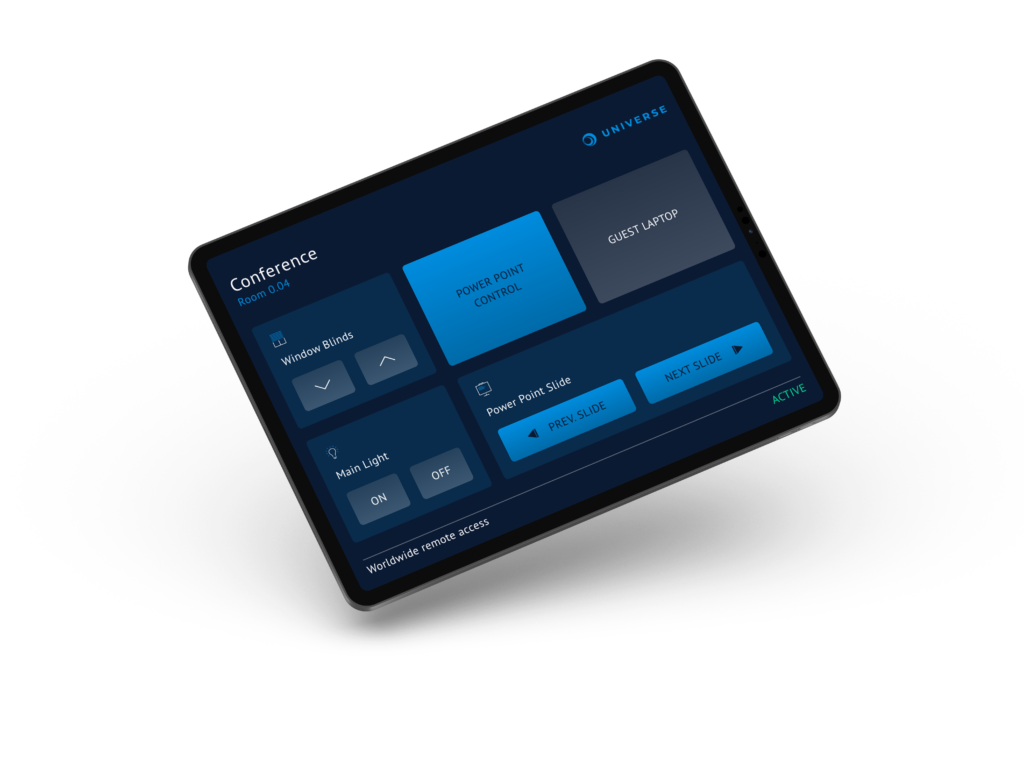 UNIVERSE comes with a WebInterface to provide control of your stages from every device with a web browser – even from anywhere in the world. To customize the interface UNIVERSE provides you with a wide range of tools to adjust the appearance of your controls and match the required CD guidelines.
MORE REASONS TO GET UNIVERSE
Any UNIVERSE project can be extended with new devices and controls at any time.
Once a project is created you can re-use your live show or duplicate your av installation for the next fixed installation.
UNIVERSE is a lightweight software designed to perform with low usage of system resources.
Fast and reliable support is important. Just get in touch with our support team and we are glad to help you out.
UNIVERSE offers platform-independent access through the WebInterface on any device with a browser.
UNIVERSE comes with the largest library of devices and generic connectors for all common protocols. Take a look below!
UNIVERSE is designed to ensure repeatable processes in high-performance setups.
You don't need a certified UNIVERSE developer, simply make changes in your projects.
UNIVERSE offers an intuitive operating concept that is quick and easy to use without prior programming knowledge.​
Download our device list to see all devices that UNIVERSE integrated.
If you need a special feature that is not included yet. Feel free to contact us. We will customize UNIVERSE for your individual case.